Corporate Gifts
Recognise your valued clients, colleagues and contacts with exceptional, premium leather accessories by TORRO.
Finding the right business gift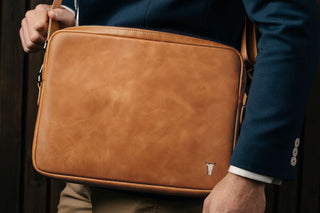 Corporate gifts are the perfect opportunity to show appreciation, reward trust or foster encouragement for any business occasion. Due to individual preferences, it can be difficult to find an appropriate business gift, but thanks to TORRO products there's a solution at hand.

Be it company anniversaries, important milestones, sales incentives or loyalty and reward programmes, TORRO gifts make the occasion meaningful, ensuring the gift becomes a lifelong memory for the recipient.

No minimum order quantities and volume discounts available.
Tokens of Appreciation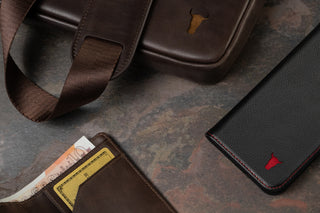 Sometimes, the greatest gifts are the unexpected ones. TORRO Accessories are ideal for such surprises. It doesn't have to be a big event or milestone to show your business partners, colleagues or clients that they're valued.

Be it a corporate event, a small thank you or simply no reason at all, TORRO offers treasured items that act as small, heartfelt signs of appreciation.
Personalisation and Corporate Branding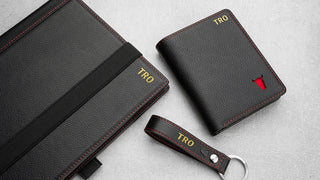 Take advantage of our monogramming service and add up to 3 initials (and 2 full stops) for a truly personal touch. Take your personsalisation to the next level with one of our metallic foil finishes - available in Gold, Silver, Bronze and Red. Additional initials available on request (product dependant).

All personalisation is completed by our in-house team of trained monogramming experts. Each and every item is handled with the utmost care and finished to the highest quality and standard.

With our corporate branding service we can add your company logo / insignia to the vast majority of our premium leather accessories. We create a unique brass mould*, which is used to heat press your brand into the leather and will be retained for any future orders.

Choose from our standard Deboss option, or one of our metallic foils (Gold, Silver, Bronze and Red).

No minimum order quantities and volume discounts available.
* Initial mould charges may apply. Allow 7-10 days for creation.
How it works

Complete the online form below with as much detail about your request as possible.

Alternatively, call our team on (0191) 270 5143 (10am-2pm, Mon-Fri) or email customercare@torro.co.uk

Our team will respond within 1 business day to confirm the details of the request, provide a detailed quotation and next step instructions.

Once the order is confirmed we will begin the creation of your custom mould (if applicable); or begin processing your order.

When your order is ready for dispatch, it will go through a rigorous internal quality control review, before being shipped out to you.
Contact us to start the process