After upgrading from an iPhone 12 to an iPhone 14 Pro following the recent launch of the iPhone 14 series, it feels like a great time to share some early impressions as to whether the upgrade was and will be worthwhile.
First Impressions
Improved Camera & Photos
Image Source: Apple
The iPhone 14 Pro received a massive upgrade from a camera perspective. The 48-megapixel camera is a significant leap from the 12-megapixel camera on previous generations. The ProRAW mode allows for incredibly detailed shots, including when you zoom into a photo. This feature will be an extremely welcome addition for those who may take their photography more seriously, but the jump in quality is significant even for the average user.
As well as the improved camera and photography capabilities, the iPhone 14 Pro also introduces an always-on display. For those unaware, this means that even in standby the handset will stay partly luminated. This display can be customised to your preferences with fonts, wallpapers, widgets etc (based on your lock screen customisation) so that you can always see whatever information you prefer and/or need. This is certainly a welcome addition considering it is a feature which been present across multiple Samsung devices in recent years.
Dynamic Island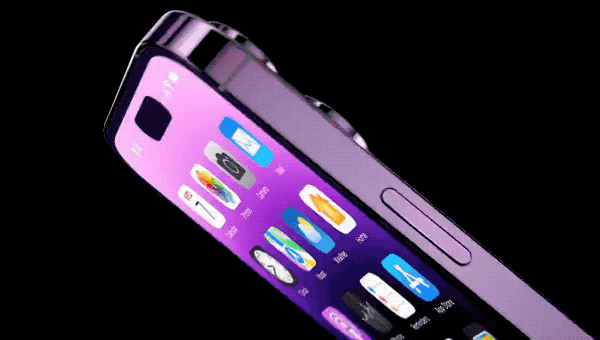 Image Source: Apple
Perhaps the most notable new design feature is the Dynamic Island which replaces the notch design of previous iPhone models. If you're not a fan of the notch to begin with, this probably isn't the perfect solution for you, however it does a good job of combining hardware and software to make this aspect a more core part of the handset's UX design.
Like the notch, the Dynamic Island still plays host to the selfie camera and front sensors, but its interactive elements make it a smart use of space, especially when compared to the notch. When playing music, for example, a long press will bring up media controls so that you don't have to open your streaming app – a particular useful shortcut.
Improved Battery Life
After personally upgrading from the iPhone 12 to the iPhone 14 Pro, there has been a noticeable upgrade in terms of battery life. Albeit this may be a somewhat unfair comparison given that the battery on the iPhone 12 I upgraded from is now 2/3 years old, but so far, the 14 Pro has consistently ended the day with more battery left than my iPhone 12 would have, even though my average daily screen time has increased. It will be interesting to see whether this level of battery life is sustained longer term, especially to see how much, if any, impact the always-on display may have on this.
Image Source: Phone Arena
In Summary
The quality in photography capabilities (particularly when using ProRAW) is significant enough to be noticed by both the average and the professional photographer, while the always-on display and Dynamic Island features are welcome additions that feel as though they improve the usability of the device by offering quality of life UX features. Users upgrading from the iPhone 12 Series (or prior) are more likely to feel a noticeable improvement than those upgrading from the 13 series, however these changes are significant enough over the iPhone 13 series which make the upgrade worthwhile.
Looking to upgrade to an iPhone 14?
If you are considering upgrading to one of the 4 new models in the iPhone 14 series, then we're here to help.